Residential Rough-in Drainage & Plumbing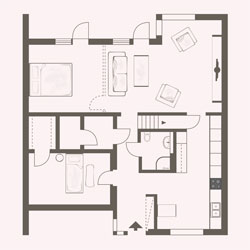 Planning addition, finishing basement. Count on GreenCity for rough-in drains plumbing.
Planning on finishing your basement? Are you thinking about an "in-law" suite or rental apartment to reduce your carrying costs and increase the value of your home? We can rough in drains for future bar sink, rough-in washrooms or rough-in laundry rooms for new energy efficient front load washers and dryers.
Roughing in drains for installation of future plumbing fixtures is more complicated than meets the eye. Not only do you have to take into account location of future walls and enclosures for draining plumbing fixtures, roughed-in plumbing drains have to be located correctly to ensure adequate clearance from finished walls. And every plumbing fixture has to be vented for the plumbing fixture to properly drain. Therefore provision for roughing in vents for various plumbing fixtures has to be determined in advance prior to installation of all plumbing fixture rough- in plumbing drains for plumbing fixtures to operate correctly.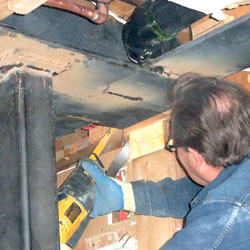 Renovation rough-in drainage critical to proper placement of plumbing.
Having plumbing fixture roughed-in drains incorrectly placed and not having enough room to install the toilet will only compound problems for installation of rough in drainage and create extra costs and duplicate efforts for plumbing rough-ins. This is especially critical in basements when roughing in toilets, roughing-in sinks and roughing-in laundry rooms are encased in concrete. If not done correctly the first time, concrete will have to be jack hammered to remove old rough-in drains to reinstall new rough-in drains that should have been installed correctly the first time.
Not having a thorough understanding of local plumbing venting codes for installing various plumbing fixtures can result in myriad drainage problems such a poor flush action, clogged drains, plugged toilets, slow draining sinks and laundry room that potentially could overflow causing untold water damage.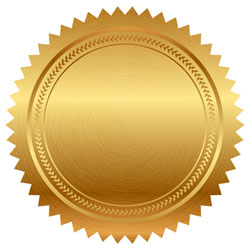 GreenCity licensed Toronto plumber gets job done right.
Having a licensed plumber like GreenCity Plumber will ensure roughed-in plumbing and roughed-in drains installed right the first time and reduce overall rough-in plumbing and drain costs. More importantly, GreenCity Plumber reduces homeowners' anxieties knowing that roughed-in plumbing was installed correctly the first time – complying with local rough in drainage plumbing codes.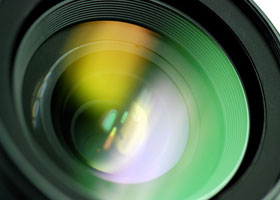 Our professional Toronto plumbing team has worked with countless Toronto property managers and Toronto GTA commercial & industrial property owners.
View All
Back
May 13 2016 by GreenCity Plumber
Green architecture is vastly becoming a popular option to help the environment in a stylish way. This type of architecture promotes sustainable energy sources and…
View All
It's the law. City bylaw says that all industrial, commercial, institutional ICI properties and multi-residential properties of more than 4 units...
View All
My basement toilet laundry tub constantly backed up whenever I washed clothes. GreenCity Plumbers snaked the drains and cleared the clog. Everything works smooth now. Wonderful to have my pipes cleaned by GreenCity Plumber.
- RS, Oakville, Homeowner
Backflow preventer had to be installed in main 4" water main feeding our apartment building. GreenCity Plumbers worked very closely with us during the installation of the backflow preventer because water in the building had to be shut down for several hours. Although 200 families were inconvenienced, GreenCity pre-assembled all parts and backflow preventer for fast assembly prior to... - AB, Residential Property Manager, North York
Water was gushing from the floor at our carwash was due to huge water leak in the 6 in original iron water pipe installed more than 50 years ago. Without water, our carwash is out of business. GreenCity Plumbers quickly found the water leak 6 feet below existing concrete floor and temporarily sealed leak in a badly perforated pipe, allowing our carwash business to operate. In the meantime,... - RMB, Car Wash Owner, North York
Old steam boilers seemed more off than on. GreenCity replaced old boilers with new gas fired Fulton boilers. Building tenants now come to work without any expectations of "no heat" now that the new boilers are installed.
- RSW, Commercial Building Landlord, Toronto
After major storms, lower level of our 60 year old industrial building always flooded. GreenCity Plumber determined cause of flooding was due to building storm water being connected to an internal plugged French drain system on our property. Green City recommended that property storm water be diverted directly to City storm water drains. GreenCity prepared engineered drawings for the... - AS, Industrial Processing Business , Scarborough
Request A Quote