Industrial Kitchens & Grease Traps cleaning services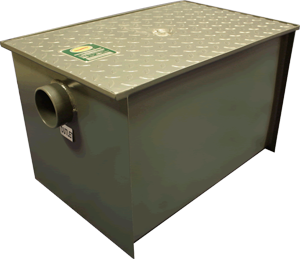 In-floor grease trap designed to stop FOG fats oil & grease from clogging private drains and city drain pipes.
Take the example of a Chinese food restaurant leasing a space previously used by a green salad bar or a restaurant whose volumes have doubled or even tripled since first occupying the premises but the existing grease trap was designed to handle only a third to half the volume of grease that was the original specification. What worked for the Salad Bar is unlikely to work the Chinese food restaurant. Not only is oil, fat and other solid effluent being diverted through the City sewage system (that ultimately the Landlord will be responsible), this one particular tenant is creating additional costs at the expense of other tenants located in the complex.
Often our plumbers have seen restaurateurs plugging up their own drains with towels during the night, diverting oils and fats elsewhere in the building. Naturally, no one is the wiser and they likely blame the building's sewer system as inadequate and try and divert what they cause elsewhere as long as they can get away with it.
To be sure, GreenCity Plumber can do an audit of the existing premises, determine the size and location of a new grease trap and determine the frequency of cleaning out of the new grease trap that otherwise is too small to handle the volume of greased being dumped into the building's sanitary system. When the City inspector comes by, it is the building owner that takes the heat and is ordered to comply if the tenant does not remediate.
GreenCity recommends that your leases have some teeth built in to make the tenant upgrade their grease traps at their expense. We can also assist the Landlord prior to the new tenant taking possession of the premises – just to be sure.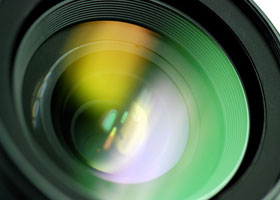 Our professional Toronto plumbing team has worked with countless Toronto property managers and Toronto GTA commercial & industrial property owners.
View All
Back
May 13 2016 by GreenCity Plumber
Green architecture is vastly becoming a popular option to help the environment in a stylish way. This type of architecture promotes sustainable energy sources and…
View All
It's the law. City bylaw says that all industrial, commercial, institutional ICI properties and multi-residential properties of more than 4 units...
View All
My basement toilet laundry tub constantly backed up whenever I washed clothes. GreenCity Plumbers snaked the drains and cleared the clog. Everything works smooth now. Wonderful to have my pipes cleaned by GreenCity Plumber.
- RS, Oakville, Homeowner
Backflow preventer had to be installed in main 4" water main feeding our apartment building. GreenCity Plumbers worked very closely with us during the installation of the backflow preventer because water in the building had to be shut down for several hours. Although 200 families were inconvenienced, GreenCity pre-assembled all parts and backflow preventer for fast assembly prior to... - AB, Residential Property Manager, North York
Water was gushing from the floor at our carwash was due to huge water leak in the 6 in original iron water pipe installed more than 50 years ago. Without water, our carwash is out of business. GreenCity Plumbers quickly found the water leak 6 feet below existing concrete floor and temporarily sealed leak in a badly perforated pipe, allowing our carwash business to operate. In the meantime,... - RMB, Car Wash Owner, North York
Old steam boilers seemed more off than on. GreenCity replaced old boilers with new gas fired Fulton boilers. Building tenants now come to work without any expectations of "no heat" now that the new boilers are installed.
- RSW, Commercial Building Landlord, Toronto
After major storms, lower level of our 60 year old industrial building always flooded. GreenCity Plumber determined cause of flooding was due to building storm water being connected to an internal plugged French drain system on our property. Green City recommended that property storm water be diverted directly to City storm water drains. GreenCity prepared engineered drawings for the... - AS, Industrial Processing Business , Scarborough
Request A Quote