About
It was bound to happen.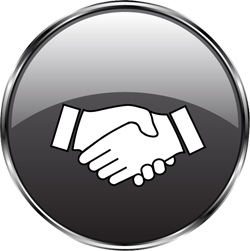 Eric Pijawka, having a passion for green plumber and green mechanical technology solutions & installations crossed paths many times with Toronto developer Allan Barkin during early 90s through the 2000s. Barkin always had a keen interest for conserving energy and reducing his buildings' carbon foot prints for his tenants. Eric was the general contractor in many of Barkin's green projects and Eric brought a wealth of sustainable energy knowledge that contributed to the success of various new green initiatives in Barkin's Properties. Since Eric and Allan both had similar philosophies, a union of similar minds ensued.
Pijawka collaborated with Barkin for the sole purpose of forming GreenCity Plumber, a Toronto plumbing and mechanical contracting firm whose main purpose is spreading practical green knowledge to commercial & residential landlords and homeowners, so they can reduce their carbon foot prints and benefit with lower operating costs.
Eric Pijawaka
Eric Pijawka has been involved in the Toronto plumbing contractor and Toronto GTA general contractor scene for over 30 years. He went on to earn his Master Plumbing license and regularly upgrades his knowledge of the latest plumbing and mechanical theory whenever he can. Eric recently completed accredited Green Plumber® accredited training course.
Various plumbing, heating and mechanical projects that Eric has completed include both public and private sector jobs such as GO Transit, Toronto Public Library, Ontario Ministry of the Environment, Toronto District School Board, Peel District School Board, Jiffy Self-Storage, entertainment venues like Yuk Yuk's Standup Comedy Club, Eglinton Grand & Grand Metropolitan of Mississauga, theme restaurants like Wendel Clark's Classic Grill and Sports Lounge and many others.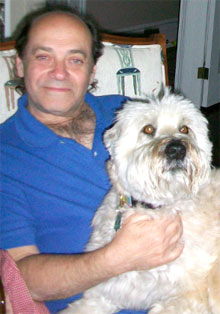 Allan Barkin
Allan Barkin has always been consumed with all aspects of real estate and development since the early '70s. Barkin co-founded Jiffy Self-Storage 27 years ago. Under Barkin's dynamism, Jiffy Self-Storage achieved the impossible by winning the prestigious Consumer Choice Award® for Business Excellence 17 consecutive times.
Barkin has a passion for helping persons less fortunate than him. He custom built accessible homes for disabled persons in many of his subdivisions. Barkin re-engineered older commercial buildings, making them accessible for physically, seeing and hearing impaired persons, even before accessibility changes in the Building Code became mandatory for new commercial buildings. Even his Jiffy Self-Storage building was accessible for disabled persons.
In Barkin's commercial buildings he implemented "green" solutions before anyone even thought of green. He was obsessed with reducing operating costs for his residential and commercial tenants, to make sure his tenants would succeed in their businesses without sacrificing his tenants' enjoyment of their premises.
Now Barkin wants to lead others on the same path he pioneered; that is working with clients to teach them how to sustain basic resources like water, gas and electricity for future generations.
Whether contemplating installation of residential low flush toilets, fixing basement clogged drains or clogged toilets or replacing large boilers in commercial or residential high rise buildings, Eric has the knowledge and expert plumbing staff to install simple or complicated low energy consumption plumbing and mechanical systems on time and within budget.
Having gained a wealth of knowledge from both commercial and residential plumbing jobs, Eric and Allan would be good persons to contact before embarking on any plumbing or mechanical projects. He can help determine the merits of a green plumbing solution.
Green plumber solutions may not be viable or practical for every new construction or retrofit project. Providing GreenCity with history and long term plans can help GreenCity determine whether to go with a green high efficient energy solution or conventional plumbing wisdom.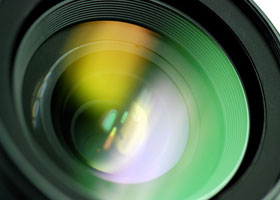 Our professional Toronto plumbing team has worked with countless Toronto property managers and Toronto GTA commercial & industrial property owners.
View All
Back
May 13 2016 by GreenCity Plumber
Green architecture is vastly becoming a popular option to help the environment in a stylish way. This type of architecture promotes sustainable energy sources and…
View All
It's the law. City bylaw says that all industrial, commercial, institutional ICI properties and multi-residential properties of more than 4 units...
View All
My basement toilet laundry tub constantly backed up whenever I washed clothes. GreenCity Plumbers snaked the drains and cleared the clog. Everything works smooth now. Wonderful to have my pipes cleaned by GreenCity Plumber.
- RS, Oakville, Homeowner
Backflow preventer had to be installed in main 4" water main feeding our apartment building. GreenCity Plumbers worked very closely with us during the installation of the backflow preventer because water in the building had to be shut down for several hours. Although 200 families were inconvenienced, GreenCity pre-assembled all parts and backflow preventer for fast assembly prior to... - AB, Residential Property Manager, North York
Water was gushing from the floor at our carwash was due to huge water leak in the 6 in original iron water pipe installed more than 50 years ago. Without water, our carwash is out of business. GreenCity Plumbers quickly found the water leak 6 feet below existing concrete floor and temporarily sealed leak in a badly perforated pipe, allowing our carwash business to operate. In the meantime,... - RMB, Car Wash Owner, North York
Old steam boilers seemed more off than on. GreenCity replaced old boilers with new gas fired Fulton boilers. Building tenants now come to work without any expectations of "no heat" now that the new boilers are installed.
- RSW, Commercial Building Landlord, Toronto
After major storms, lower level of our 60 year old industrial building always flooded. GreenCity Plumber determined cause of flooding was due to building storm water being connected to an internal plugged French drain system on our property. Green City recommended that property storm water be diverted directly to City storm water drains. GreenCity prepared engineered drawings for the... - AS, Industrial Processing Business , Scarborough
Request A Quote