Furnace Repair & Installation Services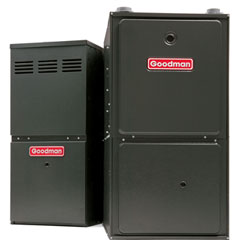 A new furnace is reliable, saves money.
Today's furnaces are very compact and technologically advanced compared to old furnaces of even furnaces just 5-10 years old. A new furnace could be as much as 60% more efficient than your old furnace. So maintaining today's furnaces to operate at peak efficiency is more critical today than for an older furnace. Filters still have to be changed, but there are other components that have to be maintained to keep your furnace operating at the ratings that it was designed to operate.
If you have an older furnace, you could be at the threshold whereby your furnace life has expired or the life of your furnace will shortly be coming to an end. With all the progress that has been made over the last 20 years, operating an old furnace just does not make sense.
As an astute smart homeowner knows that from the "get-go", a new furnace will immediately give back benefits of lesser fuel consumption and reduced fuel costs due to the high efficiencies that the latest furnaces are designed to operate under. Not only that, various furnace parts could be warranted by the manufacturer for up to 10 years and warranty labor will be free for 1-2 years. But the likelihood of problems is substantially less because new furnaces are designed to be problem-free for a good number of years.
Just like a new car, there are still some preventative maintenance and service issues that should be performed to make sure that your furnace will be problem-free.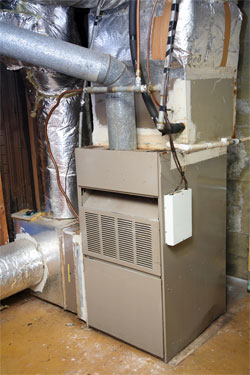 Does your furnace look like this? Upgrade to ultra-low energy efficient furnace. Start saving money. Find out how to get gov't rebate.
An inspection by one of our heating technicians prior to the main heating or air-conditioning season is a must for carefree operation of your furnace. Whether it is a new or old furnace, don't wait until the last minute for a check over. It's best to start thinking about preventative maintenance and checking of your equipment at least 60 days before the start of the next major season.
If you'll need emergency service during the first hot day of the summer or heat during the first cold spell, so will thousands of other homeowners. Remember, "Unreasonable haste is the direct road to error." So be like a smart person and call GreenCity to start your checking and maintenance of your furnace equipment early. Don't be a procrastinator putting things off until tomorrow because last minute repairs during the peak season may take weeks before they will completed.
Whether your furnace is Carrier, Amana, Lennox, Goodman, Trane, Rheem or other furnace brand, our technicians can maintain any of these brands to operate at its peak efficiency, all at a competitive price.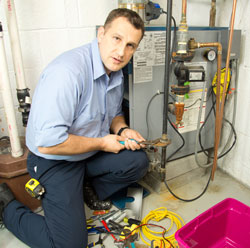 Heating technician inspects furnace & air-conditioner prior to start of prime heat/cool seasons.
Central humidifiers also need maintenance to provide the correct humidification for your home. We recommend that when the technician will be checking your furnace that technician also checks your humidifier for satisfactory operation. Items that should be checked for adequate humidification over the winter months are power supply to the humidifier, solenoid valves, replacement filters, suitable water supply and satisfactory humidistat operation.
If you are planning to install a humidifier, a GreenCity plumber can do that as well.
Call us to ask us to quote on your job? Need more information? Contact GreenCity Plumber NOW.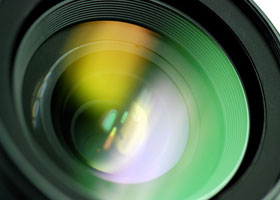 Our professional Toronto plumbing team has worked with countless Toronto property managers and Toronto GTA commercial & industrial property owners.
View All
Back
May 13 2016 by GreenCity Plumber
Green architecture is vastly becoming a popular option to help the environment in a stylish way. This type of architecture promotes sustainable energy sources and…
View All
It's the law. City bylaw says that all industrial, commercial, institutional ICI properties and multi-residential properties of more than 4 units...
View All
My basement toilet laundry tub constantly backed up whenever I washed clothes. GreenCity Plumbers snaked the drains and cleared the clog. Everything works smooth now. Wonderful to have my pipes cleaned by GreenCity Plumber.
- RS, Oakville, Homeowner
Backflow preventer had to be installed in main 4" water main feeding our apartment building. GreenCity Plumbers worked very closely with us during the installation of the backflow preventer because water in the building had to be shut down for several hours. Although 200 families were inconvenienced, GreenCity pre-assembled all parts and backflow preventer for fast assembly prior to... - AB, Residential Property Manager, North York
Water was gushing from the floor at our carwash was due to huge water leak in the 6 in original iron water pipe installed more than 50 years ago. Without water, our carwash is out of business. GreenCity Plumbers quickly found the water leak 6 feet below existing concrete floor and temporarily sealed leak in a badly perforated pipe, allowing our carwash business to operate. In the meantime,... - RMB, Car Wash Owner, North York
Old steam boilers seemed more off than on. GreenCity replaced old boilers with new gas fired Fulton boilers. Building tenants now come to work without any expectations of "no heat" now that the new boilers are installed.
- RSW, Commercial Building Landlord, Toronto
After major storms, lower level of our 60 year old industrial building always flooded. GreenCity Plumber determined cause of flooding was due to building storm water being connected to an internal plugged French drain system on our property. Green City recommended that property storm water be diverted directly to City storm water drains. GreenCity prepared engineered drawings for the... - AS, Industrial Processing Business , Scarborough
Request A Quote