General Residential Plumbing Services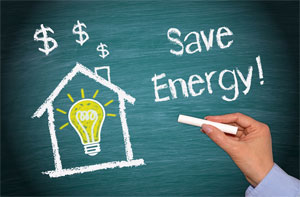 Economical plumbing solutions for homeowners wanting to save money.
GreenCity Plumber helps progressive-minded homeowners meet "green" living challenges by integrating comprehensive green solutions rather than relying on unconnected unsustainable solutions.
You can rely on GreenCity Plumber to advise and integrate "green" plumber approaches in the following areas:
General Repairs& General Services
Renovations
Maintenance and services
Hot water in-floor heating
Heating & Air Conditioning
Boiler repairs and installations
Gas furnace installations
Steam boiler repairs
Circulating pump replacements
Heat pumps
Gas installations & gas services
Pipe Repairs & Pipe Installations
Residential fire sprinklers
Leaking faucets, leaking toilets
Repairing pipes, replacing pipes
Toilet & Bathtubs
Low flush toilet options & replacements
Bath tub and showers
Gas &electric water heaters
Tankless water heaters, on-demand water heaters
Drainage Repairs and Toilet Repairs

Leaking basements, flooded basements remediation
Backwater valves installations
Water proofing basements
Maximizing available City rebate programs advice
Preventative flood prevention advice & remediation
Sewer system backups
Tree root removal from drains
Trenchless drain repairs & installations
Closed circuit TV drain inspections, CCTV drain video inspections
Clogged garburator repairs
Getting the job done right the first time is our first priority. GreenCity plumbers are experienced are thoroughly trained on all their equipment, tools and supplies they use.
You can count on us. Contact GreenCity Plumber for all your plumbing and mechanical needs.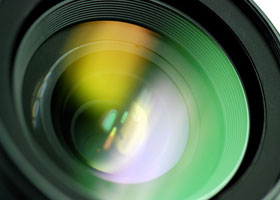 Our professional Toronto plumbing team has worked with countless Toronto property managers and Toronto GTA commercial & industrial property owners.
View All
Back
May 13 2016 by GreenCity Plumber
Green architecture is vastly becoming a popular option to help the environment in a stylish way. This type of architecture promotes sustainable energy sources and…
View All
It's the law. City bylaw says that all industrial, commercial, institutional ICI properties and multi-residential properties of more than 4 units...
View All
My basement toilet laundry tub constantly backed up whenever I washed clothes. GreenCity Plumbers snaked the drains and cleared the clog. Everything works smooth now. Wonderful to have my pipes cleaned by GreenCity Plumber.
- RS, Oakville, Homeowner
Backflow preventer had to be installed in main 4" water main feeding our apartment building. GreenCity Plumbers worked very closely with us during the installation of the backflow preventer because water in the building had to be shut down for several hours. Although 200 families were inconvenienced, GreenCity pre-assembled all parts and backflow preventer for fast assembly prior to... - AB, Residential Property Manager, North York
Water was gushing from the floor at our carwash was due to huge water leak in the 6 in original iron water pipe installed more than 50 years ago. Without water, our carwash is out of business. GreenCity Plumbers quickly found the water leak 6 feet below existing concrete floor and temporarily sealed leak in a badly perforated pipe, allowing our carwash business to operate. In the meantime,... - RMB, Car Wash Owner, North York
Old steam boilers seemed more off than on. GreenCity replaced old boilers with new gas fired Fulton boilers. Building tenants now come to work without any expectations of "no heat" now that the new boilers are installed.
- RSW, Commercial Building Landlord, Toronto
After major storms, lower level of our 60 year old industrial building always flooded. GreenCity Plumber determined cause of flooding was due to building storm water being connected to an internal plugged French drain system on our property. Green City recommended that property storm water be diverted directly to City storm water drains. GreenCity prepared engineered drawings for the... - AS, Industrial Processing Business , Scarborough
Request A Quote