FAQ
I received a letter from the City to install a backflow preventer. My building is 30 years old. Why do I have to install the backflow preventer after all this time?
It's the law. City bylaw says that all industrial, commercial, institutional ICI properties and multi-residential properties of more than 4 units require backflow preventing devices be installed. Regardless the size of the building water service, a permit is required from the City. GreenCity Plumber can take out the building permit and install the backflow preventer. Backflow preventer prevents backflow of contaminated or polluted water from pipes feeding into potable water supply.
When installing a backflow preventer, does domestic water have to be shut off?
Almost in all cases where a backflow valve is specified to be installed into an existing building, the original building water supply line is not designed with a water supply bypass allowing the backflow preventer to be installed without disruption to the supply of domestic water. Although this is inconvenient for everyone, GreenCity Plumber will prepare all fittings to be installed beforehand to reduce downtime for your tenants to a minimum. GreenCity will also co-ordinate with you and your tenants so as not to overly inconvenience your tenants.
It seems that every 3 or 4 months the main drains have to be snaked. There are 2 restaurants in the strip plaza. What should I do?
Firstly, high pressure hydro jetting would be a far better solution than snaking but the critical issue seems to be that sanitary main drain pipes are getting clogged with fat oil and grease (FOG) from your tenants' restaurants. Secondly, having to clean main drains every 3 months or every quarter is excessive and costly.
The problem is likely that the restaurants are causing the problems that affect all the plaza's tenants. Either they are sending FOG deposits directly through the drains or the grease traps located in the restaurants are too small for the volume of food business. An inspection of the tenants' restaurants should be made to see if grease traps are installed and if they are properly sized for the volume of food prepared.
Does it make economic sense to replace 12 year old HVACs or should I just keep repairing them?
Since your HVACs are considered to be beyond the normal economic life, it does not pay to keep fixing them. Sooner or later, if it already has not already happened, major components like compressors and heat exchangers will fail. And we all know that when this happens, it likely happens on the hottest day of the summer or the coldest day of the winter.
With the efficiencies of today's air-conditioning and heating systems, most prudent owners and property managers are replacing old HVACs with new energy efficient ones that could operate up 60% more efficient than the older units now operating. Having "peace-of-mind" knowing that your tenants will not be subject to frequent breakdowns is important for maintaining good will between Landlord and Tenants. Not only that, tenants will thank you when their heating and cooling costs will be less.
What is the expected economic life of new HVAC systems?
Industry average for a newly installed HVAC is about 12-15 years and 20-25 years for a new gas furnace provided that HVAC equipment is maintained with regular prescribed preventative maintenance.
What is an AFUE rating?
AFUE or Annual Fuel Utilization Efficiency is a standard that measures the efficiency of gas and oil fired boilers. The higher the number relates directly to how efficiently heating equipment is utilizing fuel to make heat. An older boiler could have an AFUE of 60% whereby a new energy efficient boiler could have an AFUE reading as high as 96% to 97%. With the cost of fuel rising all the time, significant savings in fuel consumption can be had as soon as a new boiler is installed plus tenants benefit from fewer heat disruptions and lower fuel operating costs.
What is a SEER rating?
SEER or Seasonal Energy Efficiency Ratio is a rating of efficiency of various air-conditioners and heat pumps. When you are shopping for any of these types of equipment, always look for the highest SEER number. The higher the SEER number, the more efficient is the equipment.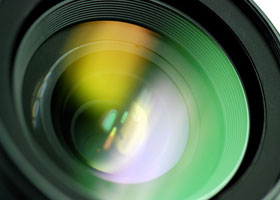 Our professional Toronto plumbing team has worked with countless Toronto property managers and Toronto GTA commercial & industrial property owners.
View All
Back
May 13 2016 by GreenCity Plumber
Green architecture is vastly becoming a popular option to help the environment in a stylish way. This type of architecture promotes sustainable energy sources and…
View All
It's the law. City bylaw says that all industrial, commercial, institutional ICI properties and multi-residential properties of more than 4 units...
View All
My basement toilet laundry tub constantly backed up whenever I washed clothes. GreenCity Plumbers snaked the drains and cleared the clog. Everything works smooth now. Wonderful to have my pipes cleaned by GreenCity Plumber.
- RS, Oakville, Homeowner
Backflow preventer had to be installed in main 4" water main feeding our apartment building. GreenCity Plumbers worked very closely with us during the installation of the backflow preventer because water in the building had to be shut down for several hours. Although 200 families were inconvenienced, GreenCity pre-assembled all parts and backflow preventer for fast assembly prior to... - AB, Residential Property Manager, North York
Water was gushing from the floor at our carwash was due to huge water leak in the 6 in original iron water pipe installed more than 50 years ago. Without water, our carwash is out of business. GreenCity Plumbers quickly found the water leak 6 feet below existing concrete floor and temporarily sealed leak in a badly perforated pipe, allowing our carwash business to operate. In the meantime,... - RMB, Car Wash Owner, North York
Old steam boilers seemed more off than on. GreenCity replaced old boilers with new gas fired Fulton boilers. Building tenants now come to work without any expectations of "no heat" now that the new boilers are installed.
- RSW, Commercial Building Landlord, Toronto
After major storms, lower level of our 60 year old industrial building always flooded. GreenCity Plumber determined cause of flooding was due to building storm water being connected to an internal plugged French drain system on our property. Green City recommended that property storm water be diverted directly to City storm water drains. GreenCity prepared engineered drawings for the... - AS, Industrial Processing Business , Scarborough
Request A Quote